Our Veterinarians
When a family member is under the weather or suffering from discomfort, he deserves the attention of a caring, competent physician with the skills to diagnose his ailment and the compassion to treat him with tenderness.
At Greenbrier Veterinary Hospital, an expert staff of veterinarian doctors and a skilled team of technicians are here to do just that. Under the directorship of our highly skilled veterinary doctors, your pet is always in good hands. We're ready when your pet needs us.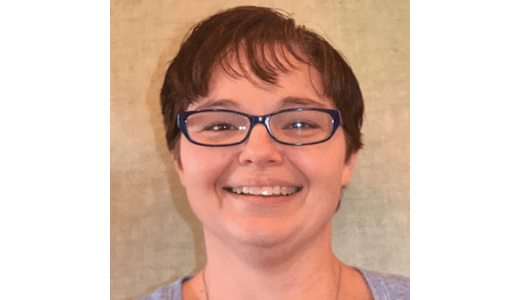 Dr. Rebecca Baum
Dr. Rebecca Baum was born with a love of animals and feels that being a veterinarian is her calling. She finds it rewarding to be able to help her patients and their families. Dr. Rebecca grew up on a small farm in Alvon, WV, where she helped her family raise sheep, cattle, horses and rescued dogs and cats.
Dr. Rebecca attended Hollins College where she participated on the intercollegiate equestrian team and graduated with honors with a major in biology and a minor in chemistry.She was the first West Virginia student to graduate from the Virginia Maryland Regional College of Veterinary Medicine where she excelled and was awarded a small animal excellency award and was at the top of her class. She graduated in 2000 and returned home to practice, hoping to help her local community. She enjoys all aspects of small animal practice including medicine, surgery and ultrasound.
When Dr. Rebecca is not at the hospital taking care of her patients you will find her at home with her husband Chad and daughter Emmaline and their extended family and pets including 4 rescued dogs, 9 horses and 3 cats. She is an avid equestrian and loves to train, ride and drive her horses. She recently acquired a Fell Pony and hopes to promote this rare breed in West Virginia.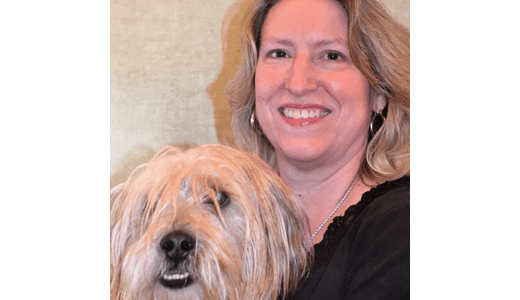 Dr. Cindy Lightner
Dr. Cynthia Lightner was destined to become a veterinarian when her father (who had always wanted to be one) realized he wasn't going to have any sons! Hanging out at farms and livestock markets and being around all kinds of animals sealed the deal.
Soft tissue surgery has always been a particular passion, but she also enjoys the diversity of general practice (a splenectomy one day, major dental work the next, new puppy visits the next!). She has fun manning our satellite clinics in Rainelle and Marlinton, too.
After working at Greenbrier Veterinary Hospital in high school, she attended Potomac State University, and then got her undergraduate degree in Animal Science at VPI. She graduated from the Ohio State University with her Doctor of Veterinary Medicine degree in 1990, and then came home to Greenbrier Veterinary Hospital.
When Dr. Cindy is not treating her patients, she can be found reading (constantly), hiking, gardening, and spending time with her family and crazy dog, Gordon. She also really likes driving fast with the convertible top down on our nice curvy roads! She enjoys travelling and hopes to be doing a lot more in the future.
"It has been my privilege to serve generations of our clients and seeing their pets through from puppyhood to old age. I look forward to adding you and your pets to our family".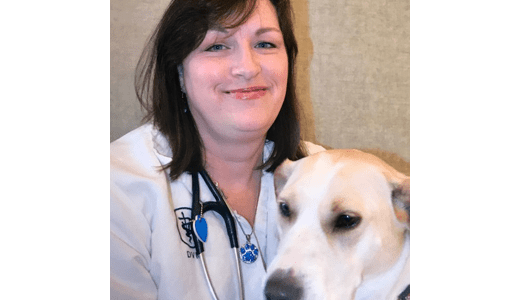 Dr. Susan Mohler
Dr. Susan Mohler is celebrating her twentieth year with Greenbrier Veterinary Hospital in the summer of 2018. She has been in veterinary medicine since high school, however serving in nearly every capacity including: kennels, reception and veterinary technician over the years in general practice as well as emergency.
Dr. Sue graduated from the Virginia Maryland college of Veterinary Medicine in 1996. A little know fact about Dr. Sue is that she went to South America as a volunteer with The Christian Veterinary Mission while in school and consequently does speak some Spanish! Dr. Sue's professional interests include small animal internal medicine and emergency care, as well as exotic animal practice including small mammals, avian and reptiles.
When not at the office, Dr. Sue can be found cheering at her children's sport activities, hiking with her family and dogs and singing with the Greenbrier Valley Chorale. She is proud to call West Virginia her adopted home!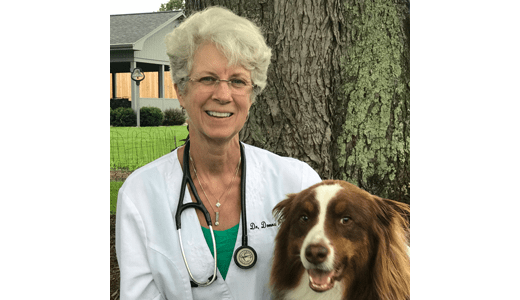 Dr. Donna Piercy
Dr. Donna Piercy, a graduate of Greenbrier East High School, received her Bachelor's of Science Degree from West Virginia University and her Doctorate of Veterinary Medicine Degree from the University of Georgia. Dr. Piercy brings with her over 30 years of veterinary medical experience which includes: Small and large animal clinical practice, Medical Director of a multi-doctor small animal practice, Managerial positions at corporations such as Hill's Pet Nutrition, IDEXX Laboratories, Hartz Mountain and PetsMart Veterinary Service and Consulting contracts across the United States, on sales, management, and communication skills. Her career background includes conducting workshops at various Veterinary and Veterinary Technician colleges as well as National and local veterinary conferences on communication/leadership skills, practice management and human resource issues, and coaching and mentoring challenges. In addition she has written manuals and online training programs for organizations such as Cornerstone, AVMA (NCVEI), and several Veterinary Technician colleges. Dr. Piercy's focus is on communicating total pet care with emphasis on preventative medicine in order to improve a pet's quality of life.
Dr. Piercy enjoys spending time with family and friends, caring for her many feline, canine and reptile pets along with several outdoor activities such as kayaking, hiking, camping and gardening. She also has special interests in Interior decorating,, card design, needlepoint, crocheting and knitting. Dr. Piercy is the daughter of George and Lee Piercy, sister of Bill and Leann Piercy-McMillion of Lewisburg. She has one son, Kelby, a Certified NSCA Instructor, PSCA Pro Shooter and Assistant Shooting Coach at Jacksonville University in Jacksonville, FL.